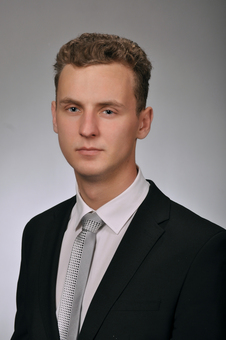 Contact:
Wrocław, 50-370
25 Mariana Smoluchowskiego street
building B1
office: room 110, B1
tel.: +48 71 320 39 19
e-mail: szymon.duda@pwr.edu.pl

Profil Google Scholar

https://orcid.org/0000-0002-5046-5485
Scientific/didactic interests:
The behavior of composite materials, especially fracture, fatigue, and failure process of fiber metal laminates.
Computational material science, especially the Finite Element Method of delamination process at the composite materials including the Cohesive Zone Model and Cohesive Zone Elements methods.
Fracture mechanics of hybrid layered composite materials.