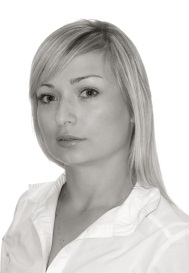 Contact:
Wrocław, 50-371
7/9 Ignacego Łukasiewicza street
building B5
office: 214 B5
tel.: +48 (71) 320 21 93
e-mail: magdalena.zuk@pwr.edu.pl

https://orcid.org/0000-0003-3849-570X
Scientific/didactic interests:
My main research interest cover modelling and simulation of movement, personalized musculoskeletal modelling and gait analysis. Other interests lie in computer assisted surgery with emphasis on virtual reality application.